Hoi Weerman,
>Meneer, iemand moet het toch doen, stofzuigen in dit gekkenhuis:
Mijn carrière is 'als nachtkaars uitgegaan' zegt iemand van het 'mobiliteitscentrum'.

Komt m.i. doordat je geen actieve keuzes hebt gemaakt. Mogelijk dat een AI-Assistent daar in toekomst medewerkers wel in zou kunnen faciliteren.
Ik ben eigenlijk niet kapot van QT want het is o.a. een erg groot framework, maar het is denk ik wel het beste voor een (open source) grafisch GUI programma. Sinds paar dagen druk bezig met scripts om QT automatisch te compileren. Ik wil GUI programma tegen QT (LTS, standard support until 2021) versie 5.12 linken.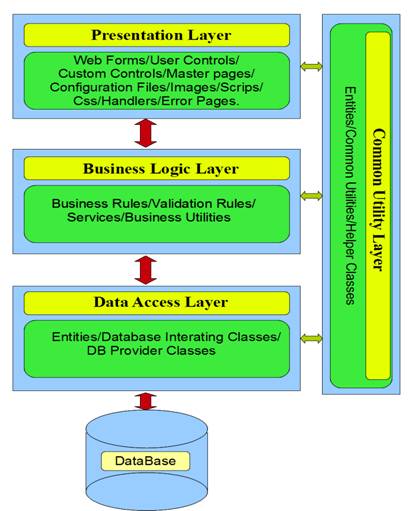 Qt is a very powerful cross-platform C++ library with a lot of useful modules and classes. With Qt, you can create rich GUIs, perform networking activities, accessing databases and much much more. If Java is "write once, run everywhere", Qt is "write once, compile everywhere" which is not that bad either.
Xtuple gebruikt WebKit, deze is verwijderd uit de QT-distributie. Mijn keuze is om alles wat niet werkt tegen LTS 5.12 versie uit te zetten en proberen te poorten.
Here are a few examples of what will change: The underlying WebKit JavaScript engine will be replaced by Qt WebEngine (Qt has deprecated Qt WebKit), most of the script toolbox object will be removed (there are better ways to do things), and we expect to expand the use of Qt Properties instead of method calls ( var _id = widget.id(); might become var _id = widget.id; ).
Ik denk dat Xtuple hoofdprogramma zo kaal is omdat met javascript gebruikt. Ik heb WebJavascript Kit uitgezet. QT gaat over naar een Chrome-oplossing als ik de documentatie goed begrijp.
This repository contains the source code for the Desktop extension to the Desktop client. The Desktop package, written in JavaScript, adds graphical navigation to the Desktop client and can be used with any edition of xTuple ERP.
Ik probeer de hoofdschermen van andere QT programma's te integreren met het kaal Xtuple hoofdprogramma wat ik nu heb: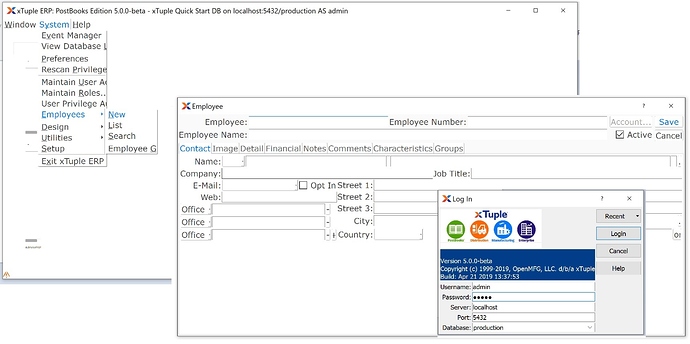 Wat ik leuk vond van Xtuple is dat als je het land "Nederland" kiest je de Nederlandse provinciën kan kiezen.
Ik ga de netwerk interface uit QT GUI-programma's proberen te halen en deze verplaatsen naar de sshd.exe omgeving. Ik zie dat iemand iets heeft gemaakt om te verbinden met WhatsApp:
Starting the WhatsApp Web session happens by just connecting to one of its websocket servers at wss://w[1-8].web.whatsapp.com/ws ( wss:// means that the websocket connection is secure; w[1-8] means that any number between 1 and 8 can follow the w ). Also make sure that, when establishing the connection, the HTTP header Origin: https://web.whatsapp.com is set, otherwise the connection will be rejected.

Bovenstaande is nogal experimenteel, maar wel leuke oplossing om naar te kijken. N.B. Ik zie de Node.js Api Server als sshd.exe server. De specifieke Python backend WhatsApp interface proberen in sshd.exe proberen in te bouwen.
De hartelijke groet Jan Marco
P.S. Xtuple logt via window in database Postgresql in. Ik wil deze inlog window laten inloggen in sshd.exe ("pinnode") programma. Je logt in een (PIN-node) service in. Onderliggend gebruikt deze service een Postgresql database.